Our portfolio of services: added value and experience included
HIRO Innovation + Projekt Design, based in Baden-Württemberg, has represented the highest level of competence in the field of electronics since 2004. As a medium-sized, owner-managed company, we offer sophisticated services with remarkable added value for our customers. Using modern methods and processes, we provide customized services and consulting expertise for electronic components. We only work with selected manufacturers, developers, assemblers and distributors to ensure a high level of customer satisfaction throughout the entire experience, from start to finish through our entire portfolio of services. Our range of services is always tailored to the specific needs of the client and the project and is characterized by personal and individual support in the following segments.
Development and Manufacturing
We offer our clients relevant support for complex and challenging electronic development projects. We can provide a wide range of support services for active components, assembled and unassembled printed circuit boards.
Design In

Design to Cost – Cost optimization

Cross Reference and Second Source – Analysis and Release

Allocation – Support for components in supply crisis, allocation

Support in the development process and product launch to the market ("time to market")
Procurement Services
So that our customers can fully focus on their core competences, we support them with our strengths and services in all aspects of component procurement. Our proven local and global network of authorized partners enables us to procure material for our customers on time and with maximum flexibility at competitive prices. A continuous analysis of the market is a fundamental part of our corporate philosophy. We identify and activate the individually optimal and reliable source of supply or solution on behalf of the customer. Since we are not a distributor, we can act independently of the market and the manufacturer.
Grouping of components or full Bill of Materials (kitting)

Subcontracting (partial or total) of your purchases of electronic components

Access to the global market for electronic components

Price assurance and competitiveness

The highest quality standards for the entire supply chain

Possibility of technical inspection of incoming goods for quality assurance

Provision of partial quantities for individual needs
Logistics and Supply Chain
We design our service portfolio comprehensively, also considering the supply chain. This allows us to provide components as needed and to identify and avoid/remove material bottlenecks at an early stage. Advanced procurement and planning methods, individually tailored to your requirements, are fundamental to an agile and efficient supply chain and essential to strengthening your competitiveness. Close and personal customer contact by our office staff enables fast reaction times and flexible procurement of materials to solve complex logistics requirements.
Logistics JIT Just-in-Time

Warehouse and material management

Support and development of solutions in situations of shortage of components

Supply agreements with own warehouse for recurring needs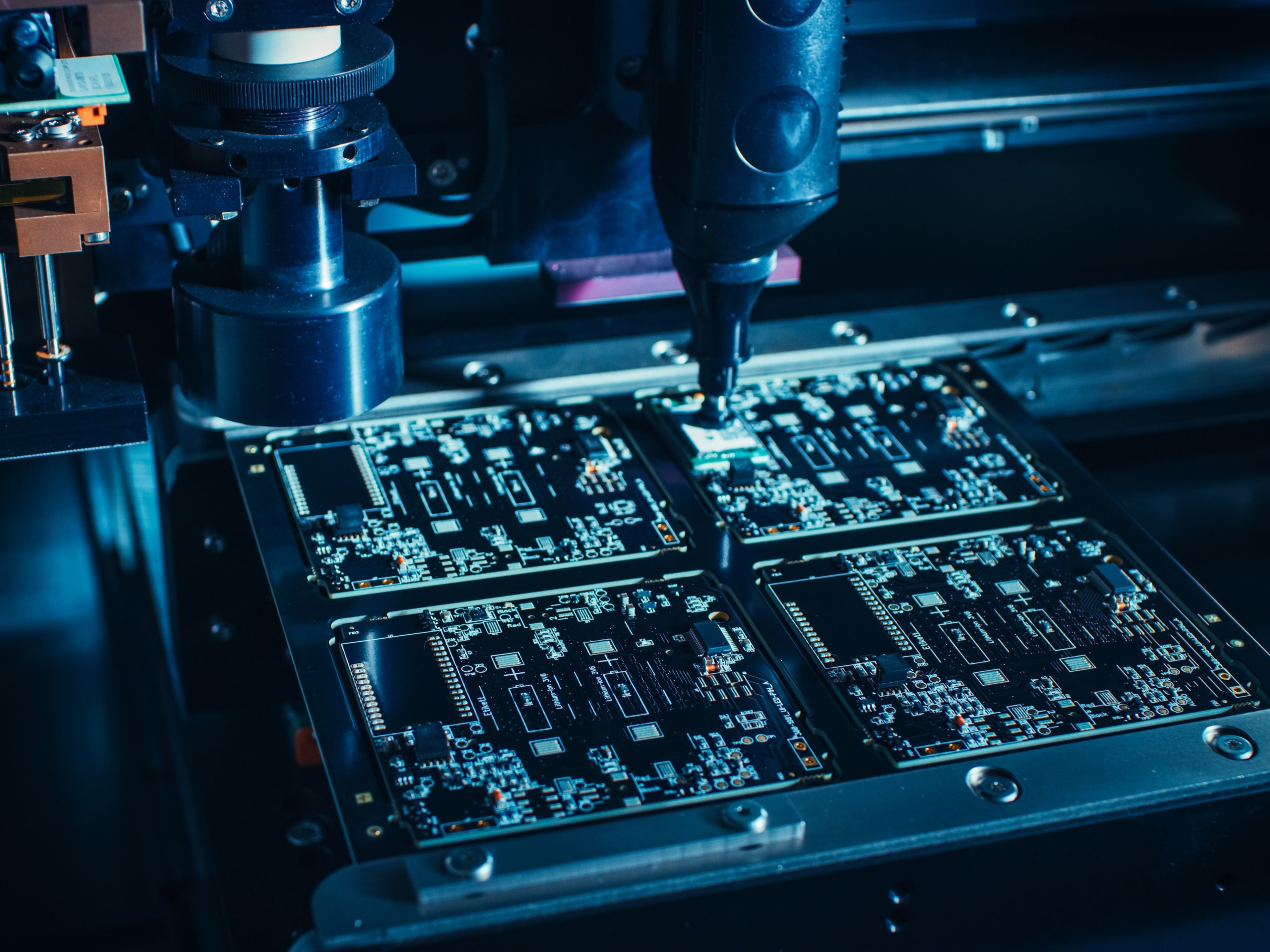 EMS services
With our association of local assemblers, we offer a full range of services in SMT production. Small series, samples and prototypes are our main competence. We identify the most suitable manufacturing approach individually for your market requirements, act as an interface between our customers and our assembler, and cover the necessary procurement, freight logistics and warehousing activities. Complete and integral service in a single source.
Small series, samples and evaluation prototypes

Deep understanding of production and extensive technical experience

Certified production and quality systems

Generation of optimized costs through the Design-to-Cost approach